Eve Taylor Age Resist Anti-Oxidant Masque
Eve Taylor Age Resist Anti-Oxidant Masque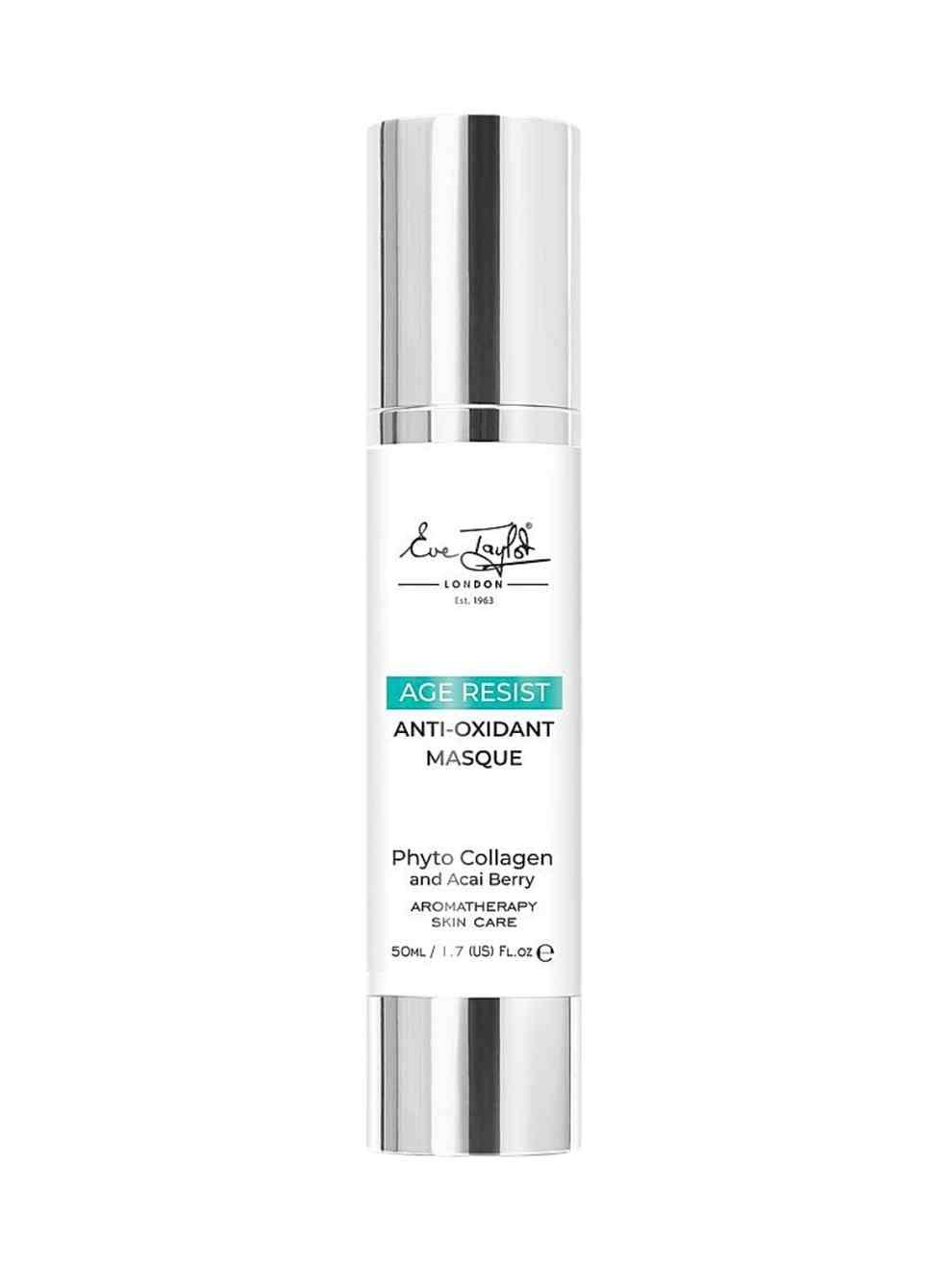 Roll over the image to zoom in
Be the first to review this product.
Eve Taylor London
Suitable for: Ageing / Prematurely Ageing skin or skin experiencing high levels of pollution or free radicals 
Size: 50ml
Eve Taylor Age Resist Anti-Oxidant Masque is a medium weight creamy masque infused with a unique powerhouse of natural plant based , good-for-skin ingredients to resist the signs of ageing and assist with the healthy functioning of the skin. Potent anti-oxidants neutralise damaging free radicals which contribute to skin ageing whilst nourishing, vitamin rich botanicals increase skin suppleness, brightness and illuminosity and impart essential hydration.
Nourishes dryer skin and infuses essential moisture.
Brightens the skin and illuminates pigmentation.
Neutralises damaging free radicals which lead to premature ageing.
Cocktail of ingredients stimulate collagen production for a more supple skin texture and tone.
£0.00
£23.00
Eve Taylor Age Resist Anti-Oxidant Masque
Eve Taylor Age Resist Anti-Oxidant Masque: Apply a thin layer (50p sized amount) to face and neck using fingertips. Leave for 10 minutes. Rinse with warm water. Can be used 2-3 times per week or as needed.
Eve Taylor Age Resist Anti-Oxidant Masque: 
Green Tea, White Tea & Red Tea - impart potent anti-oxidants to fight damaging free radicals and reactive oxygen species which lead to premature skin ageing. 
Acai Berry - intensively enhances skin brightness, vibrancy and luminosity to revitalise dull complexions. 
Avocado Oil - rich in Vitamins A, D and E infuses the skin tissues with essential fatty acids to nourish. 
Rosehip Seed Oil - rich in Vitamin C assists with skin healing and regeneration of tissue. 
Phyto-collagen Yeast - stimulates new tissue production for a supple skin texture. 
Aloe Vera - infuses anti-inflammatory benefits and essential moisture to the epidermal layers. 
Jojoba Oil - with composition similar to sebum, imparts nourishment with its Omega 6 content and 9 essential fatty acids.
Eve Taylor Age Resist Anti-Oxidant Masque: Aqua, Helianthus Annuus Seed Oil, Glycerin, Aloe Barbadensis Leaf Extract, Stearic Acid, C12-15 Alkyl Benzoate, Yeast Extract, Simmondsia Chinensis Seed Oil, Cetyl Alcohol, Persea Gratissima Oil, Tocopheryl Acetate, Camellia Sinensis (Green Tea) Leaf Extract, Camellia Sinensis (White Tea) Leaf Extract, Aspalathus Linearis Leaf Extract, Carbomer, Rosa Canina Fruit Oil, Ascorbic Acid, 1,2-Hexanediol, Caprylyl Glycol, Tropolone, Silk Amino Acids, Lavandula Officinalis Oil, Euterpe Oleracea Fruit Oil, Linalool, Geraniol, Limonene.
Eve Taylor Age Resist Anti-Oxidant Masque: 
May be used during any stage of pregnancy. 
It is suitable for Vegans.