Eve Taylor Soothing Gel Masque
Eve Taylor Soothing Gel Masque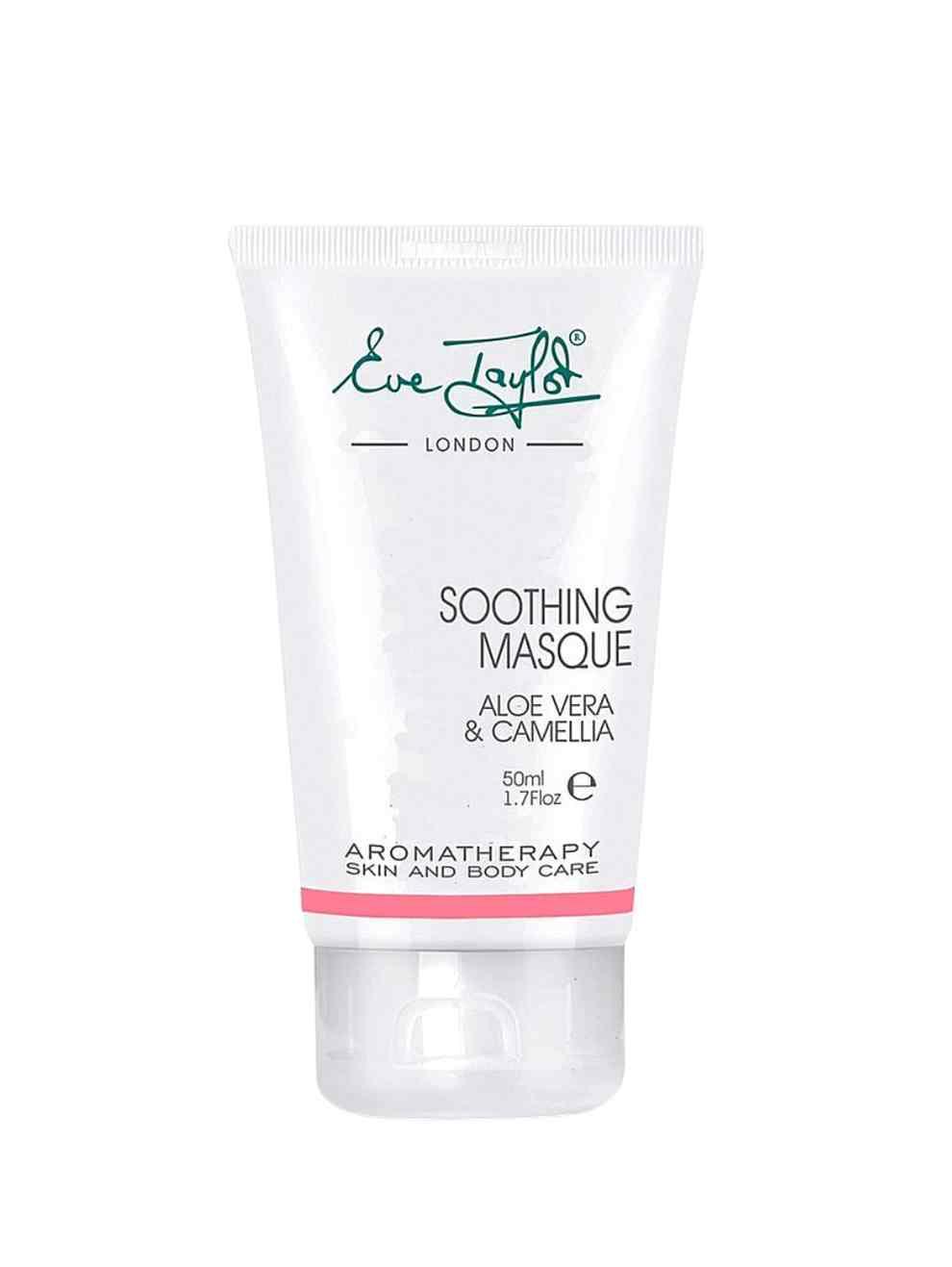 Roll over the image to zoom in
Great with the ultra soothing cleanser I find. Really cools the skin especially if feeling a bit flushed and red looking
Eve Taylor London
Suitable for: All skin types and conditions, especially dehydrated, sensitive or irritated
Size: 50ml
Eve Taylor Soothing Gel Masque is a deeply hydrating to replenish dehydrated skins with soothing anti-inflammatory elements. This cooling gel based masque helps to reduce redness, irritation and sensitivity.
Ideal masque for post exfoliation, post extraction or post micro-dermabrasion.
Antioxidant Green Tea helps combat harmful free radicals helping to maintain skin integrity.
Soothing formula to help hydrate and soften the skin with a quenching solution for dehydration.
Top Tip: Perfect to use as a daily after-sun masque whilst on holiday to deeply hydrate thirsty skin.
£0.00
£10.60
Eve Taylor Soothing Gel Masque
Eve Taylor Soothing Gel Masque: Apply a thin layer to face and neck using fingertips. Leave for 10 minutes. Rinse with warm water.
Eve Taylor Soothing Gel Masque: 
Aloe Vera – intensively hydrates the skin with moisture, softens and soothes any sensitivity whilst healing the skin at the epithelial level. 
Camellia/Green Tea – highly anti-inflammatory benefits reduce redness and inflammation whilst antioxidants protect the skin from external damage. 
Glycerine – a potent humectant which binds moisture to the skin. The natural affinity with both water and oil allows easy absorption over lipid-based substances. 
Wild Thyme Extract – offers nourishment from its powerful emollient properties
Eve Taylor Soothing Gel Masque: Aqua, Aloe barbadensis Leaf Juice, Glycerin, Carbomer, Lonicera caprifolium Extract, Betaine, Allantoin, Lonicera japonica Extract, Tetrasodium EDTA, Sodium Hydroxide, Hamamelis virginiana Bark Extract, Camellia sinensis Leaf Extract, Citric Acid, CI 19140, Potassium Sorbate, Sodium Benzoate, CI 12085, CI 15985, Laminaria digitata Extract, Thymus serpillum Extract, Fucus vesiculosus Extract, Phenylpropanol, Limonium vulgare Stem Extract, Chondrus crispus Extract.
Eve Taylor Soothing Gel Masque: 
This product may be used during any stage of pregnancy.
This product is suitable to be used by Vegans.