Eve Taylor Purifying Spot Gel
Eve Taylor Purifying Spot Gel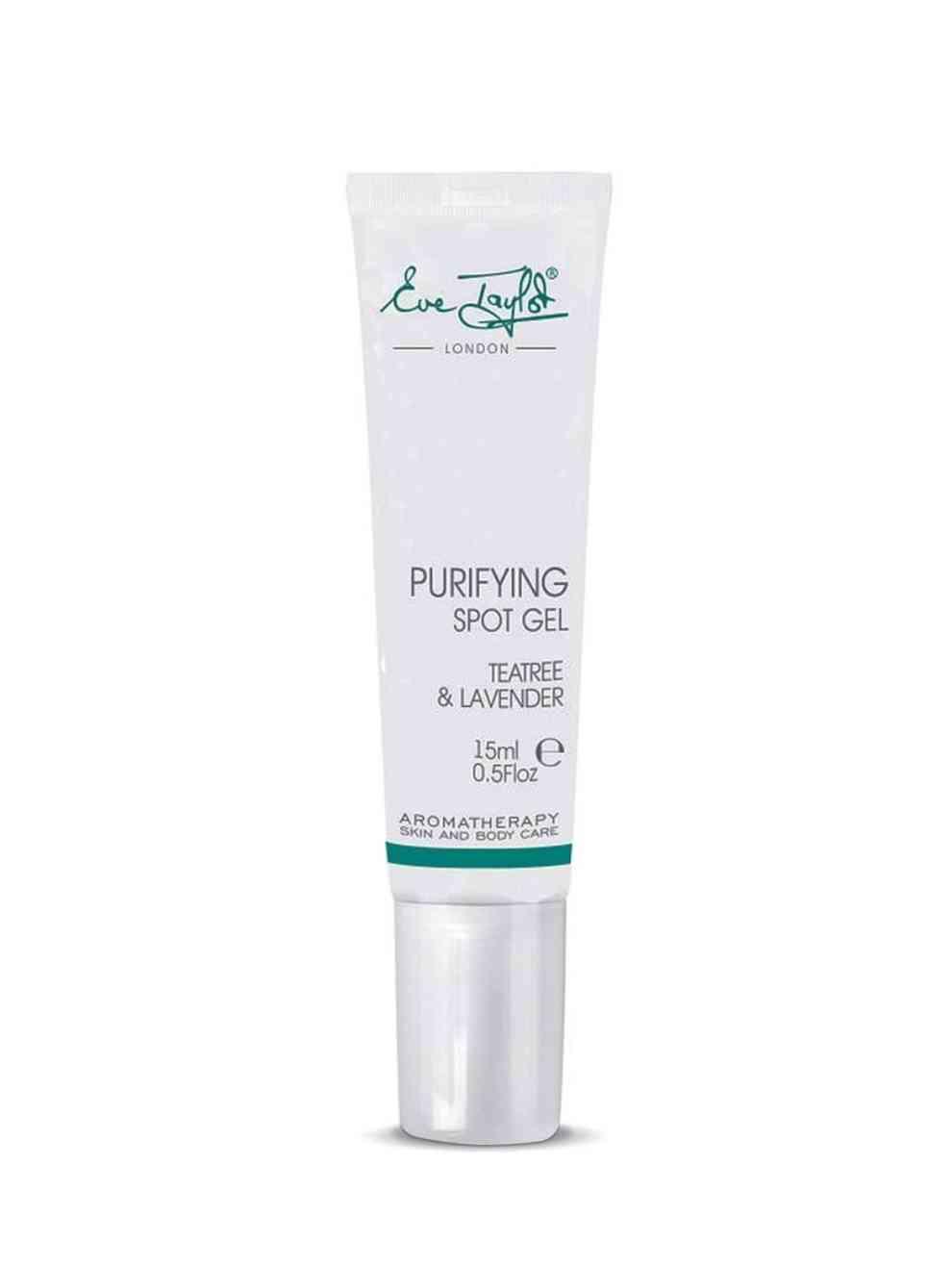 Roll over the image to zoom in
Such a handy product to throw in the handbag. Reduces redness and soothes spots instantly!
Eve Taylor London
Suitable for: Breakouts, Blemishes and ingrown hairs
Size: 15ml
The Eve Taylor Purifying Spot Gel is a highly effective spot treatment gel combats bacteria causing breakouts clearing skin of blemishes. The powerful combination of Tea Tree, Lavender and Lemongrass provide anti-bacterial properties while soothing redness and irritation.
Anti-bacterial essential oils work in synergy to naturally reduce skin breakouts.
Helps soothe the skin and reduce irritations associated with skin eruptions.

A fast acting solution to reduce spots using natural plant extracts. 
£0.00
£8.00
Eve Taylor Purifying Spot Gel
Eve Taylor Purifying Spot Gel : Apply sparingly directly to any papules or pustules and allow to dry before applying moisturiser in morning and evening.
Eve Taylor Purifying Spot Gel :
Tea Tree - provides powerful purifying properties targeting pustular breakouts to reduce breakout activity. 
Lavender - offers anti-inflammatory, skin repairing benefits. 
Lemongrass - brightens the skin while having anti-septic and astringent effects. 
Allantoin – derived from the Comfrey plant, it offers highly reparative benefits to heal breakouts prone skin
Eve Taylor Purifying Spot Gel : Aqua, Glycerin, PEG-40 Hydrogenated Castor Oil, Sodium Dehydroacetate, Melaleuca alternifolia leaf oil, Lavandula angustifolia Oil, Allantoin, Panthenol, Sodium Citrate, Cymbopogon Schoenanthus leaf oil, Citric Acid, EDTA, Linalool, Geraniol, Limonene, Citral.
Eve Taylor Purifying Spot Gel :
This product may used during any stage of pregnancy. 
Suitable for Vegans.