Eve Taylor Purifying Masque
Eve Taylor Purifying Masque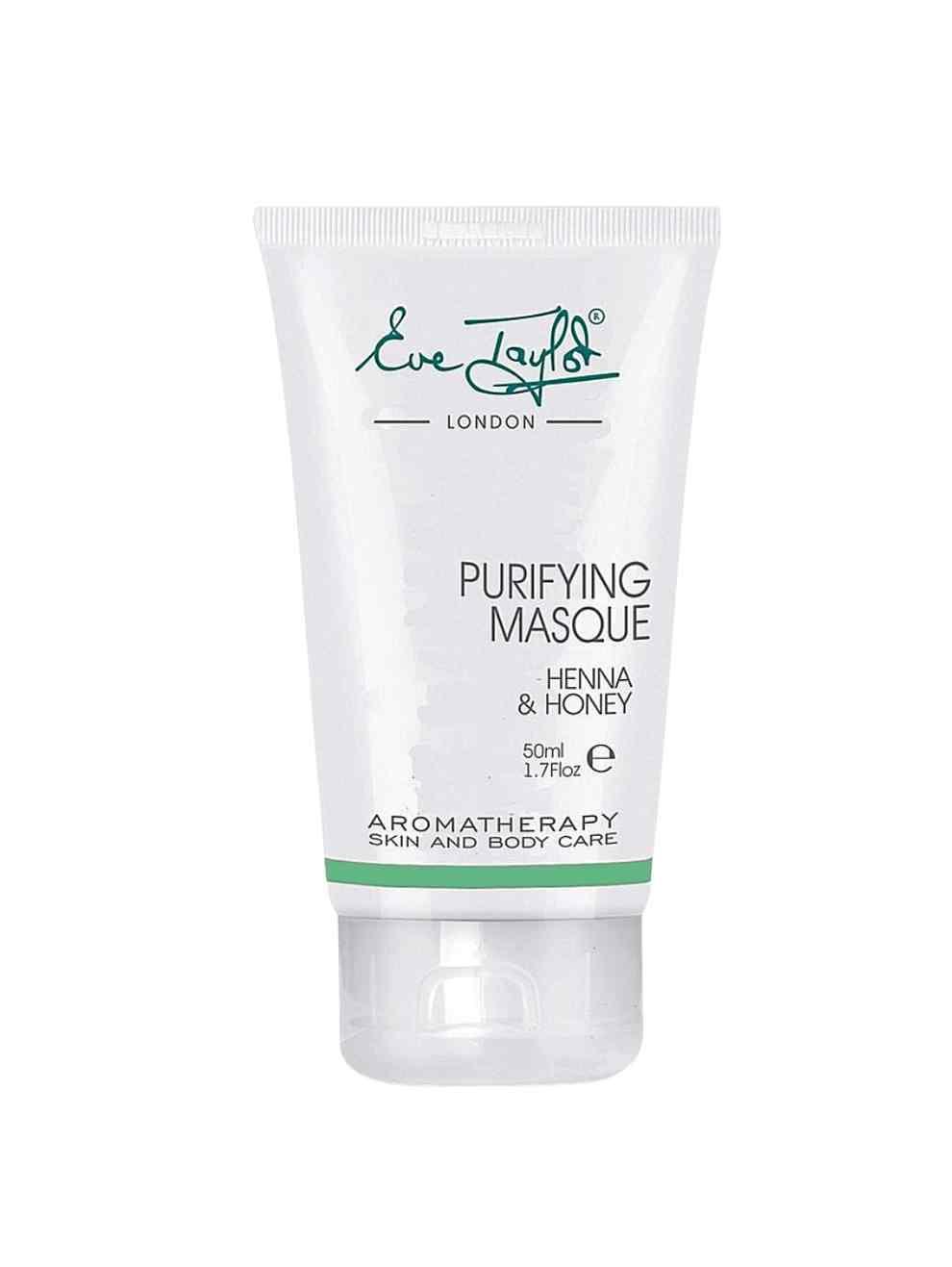 Roll over the image to zoom in
Be the first to review this product.
Eve Taylor London
Suitable for: All skin conditions, especially Acne, Oily and Breakout Prone
Size: 50ml
Eve Taylor Purifying Masque is an anti-septic creamy textured masque rich in vitamins A and E providing anti-oxidant protection to help fight bacteria that causes breakouts.
Ideal for reducing potential friction on pustular breakouts.
Packed with anti-oxidants to fight free radicals released by the skin when fighting bacteria.
A balance of moisture giving ingredients to hydrate, calm and leave the skin with a radiant glow.
£0.00
£10.90
Eve Taylor Purifying Masque
Eve Taylor Purifying Masque: Apply a thin layer to face and neck using fingertips. Leave for 10 minutes. Rinse with warm water.
Eve Taylor Purifying Masque: 
Base Ingredients: Sweet Almond Oil and Glycerine
Smectite Clay – rich in mineral to lift impurities from oily congested areas without over drying or dehydrating the skin of moisture. 
Henna - provides an anti-septic quality to this masque to purify and help reduce breakouts. 
Honey - offers purifying, anti-inflammatory benefits to reduce redness in inflamed breakouts.
Carotenoids – abundant in Vitamin A to help the natural turnover of skin cells and resist damaging effects as a result of breakout activity
Eve Taylor Purifying Masque: Aqua, Prunus Amygdalus Dulcis Oil, Glyerin, Stearic Acid, Cetearyl Alcohol, Magnesium Aluminium Silicate, Dimethicone, Glyceryl Stearate, Calendula Officinalis Extract, Helianthus Annuus Seed Oil, Mel, Lawsonia Inermis Extract, Lawsonia Inermis, Triticum Vulgare Germ Oil, Aloe Barnadensis Juice, Tocopherol, Tocopheryl Acetate, Chamomile Recutita Extract, Lavandula Augustifolia Extract, Symphytum Officinale Extract, Panax Ginseng Root Extract, Glycyrrhiza Root Extract, Ascorbyl Palmitate, Carotenoids, Sodium PCA, Caprylyl Glycol, Decylene Glycol, Maltodextrin, Citric Acid, Disodium EDTA, Triethanolamine, Sodium Benzoate, Potassium Sorbate, Phenoxyethanol, Benzyl Alcohol.
Eve Taylor Purifying Masque: 
This product is not suitable to be used by Vegans as it contains Honey 
This product may be used during any stage of pregnancy