Just Launched! NEW Olaplex No.4P Blonde Enhancer Toning Shampoo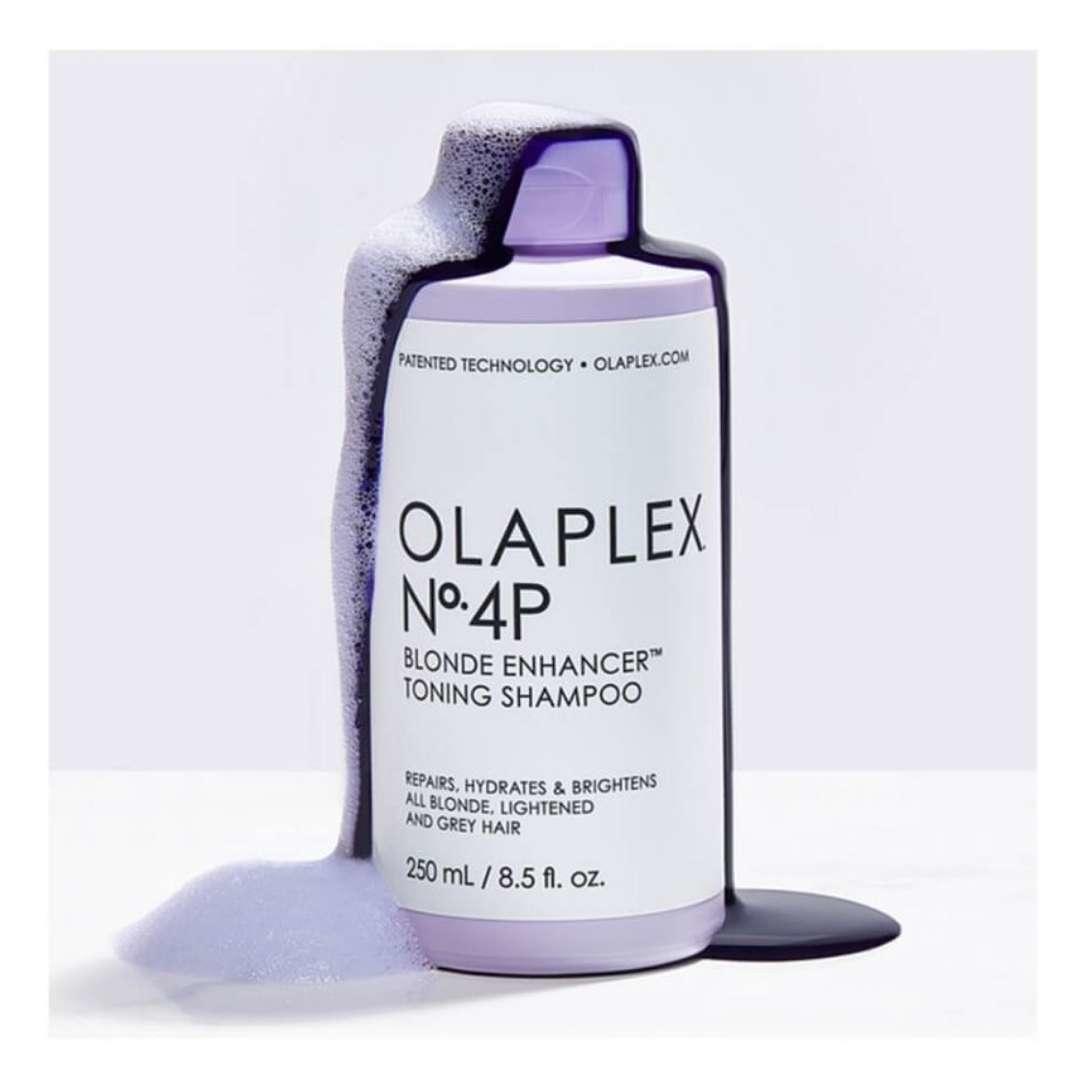 Olaplex No.4P Blonde Enhancer Toning Shampoo is the newest kid on the block from the Olaplex haircare range.
The experts at Olaplex, for the first time, have finally dipped their toe in a specific product to help with colour and we couldn't be more excited! Made to synchronize with the rest of the Olaplex collection, it is the perfect addition to your haircare routine.
The product only launched a day ago and already people are raving about how amazing it is for brightening blondes, lightened and grey hair.
The Olaplex No.4P Blonde Enhancer Toning shampoo contains the same famous patented technology that we have grown to love so much. It is well known for strengthening, protecting and each strand of the hair while repairing the broken di-sulphide bonds from within. The shampoo provides a thorough cleanse for every hair type.
On top of these fantastic good-for-hair benefits, it has the additional advantage of being able to tone your hair due to it containing highly concentrated purple pigments. These pigments enable you to completely personalise your blonde so the longer you leave the product in your hair for, the brighter the results! It is formulated to tone down brassiness and remove yellow tones from your hair for a more "fresh out of the salon" look.
In clinical trials, users found that it made their blonde 3 times brighter when compared to the top blonde shampoos on the current market!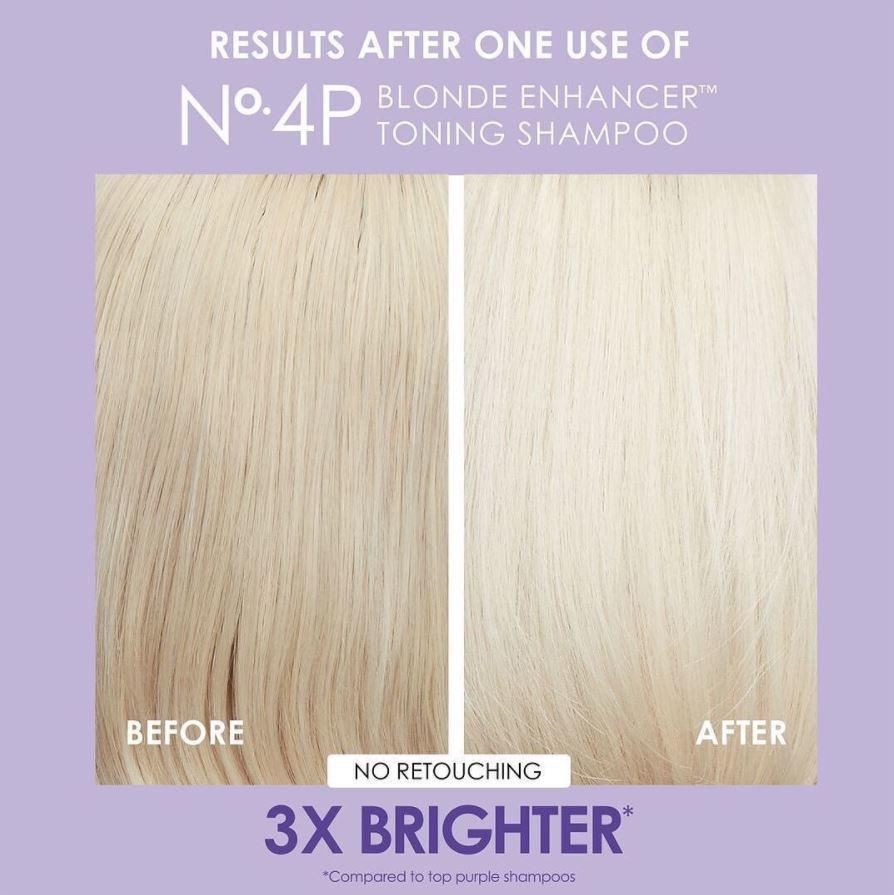 How to Use…
1. Apply to wet hair and work the product into a lather.
2. Allow to process in your hair for 1-3 minutes.
3. Rinse fully after the time is up.
4. Follow with Olaplex No.5 Bond Maintenance Conditioner
Top Tips…
For best results, it is recommended to be used 3 times a week. The formula is gentle enough to be used each time you shampoo.
Start using it for a minute at a time and build up the time slowly that you leave it on, depending on the results that you are wanting to achieve – Remember the longer its on, the brighter your hair will be! It can be left on for up to 5minutes at a time.
If your hair has a lot of product build up, it is recommended to use the original Olaplex No.4 Bond Maintenance Shampoo first to pre-cleanse your hair.
Best Used With…
The Olaplex no.3 Hair Perfector is great to help maintain the structure, softness and shine between visit to the salon. The patented technology reduces damage and repairs the broken bonds of your hair before toning.
The Olaplex No.5 Bond Maintenance Conditioner protects and repairs damaged hair, split ends and frizz by re-linking broken bonds and providing lightweight moisture for your hair.
Olaplex No.8 Bond Intense Moisture Mask is a highly concentrated 4-in-1 reparative hair mask that adds shine and body while intensely hydrating and moisturising damaged hair.
The new Olaplex No.4P Blonde Enhancer Toning Shampoo is
Sulphate-Free
Paraben-Free
Phosphate-Free
Cruelty-Free
Colour Safe
Vegan
Have your tried it out yet? Grab yours now with 12% off while stocks last!