Eve Taylor Ultra Soothing Toner 50ml
Eve Taylor Ultra Soothing Toner 50ml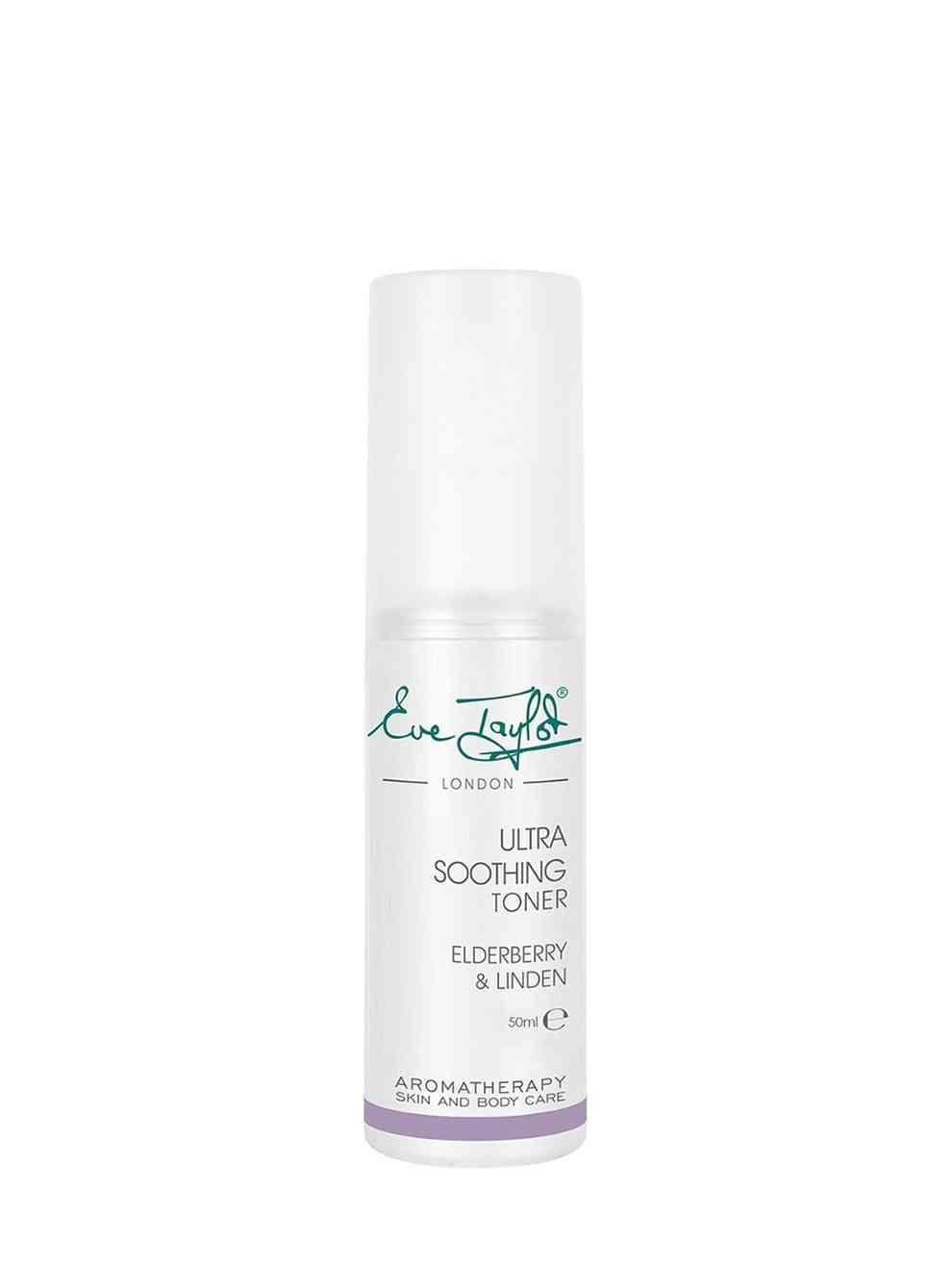 Roll over the image to zoom in
Be the first to review this product.
Eve Taylor London
Suitable for: Ultra dry, sensitive, hypersensitive, dehydrated or irritated skin. Skin experiencing eczema, psoriasis or rosacea. 
Size: 50ml
Eve Taylor Ultra Soothing Toner is an ultra soothing formulation packed with potent anti-inflammatories and capillary strengthening extracts to collectively reduce redness and calm irritation.
A fine mist of botanical extracts reduce redness and irritation
Ultra soothing formula hydrates and prepares the skin for moisturising
May be used to refresh the skin or soothe times of irritation throughout the day, even over make-up
£0.00
£7.04
Eve Taylor Ultra Soothing Toner 50ml
Eve Taylor Ultra Soothing Toner: With closed eyes, spray a fine mist over face and neck. Continue with a suitable Eve Taylor moisturiser.
Eve Taylor Ultra Soothing Toner: 
Horse Chestnut Extract - strengthens capillary walls and assists in reducing redness in those with irritated skin or vascular type disorders . 
Elderberry Extract – rich in anthocyanins provides potent anti-oxidant properties to neutralise free radicals and defend against damaging pollution. 
Glycerine - binds moisture to intensely hydrate moisture depleted skin. 
 Allantoin – imparts healing actions to the skin. 
Eve Taylor Ultra Soothing Toner: Aqua, Glycerin, Aesculus Hippocastanum Flower Extract, Aesculus Hippocastanum Bark Extract, Cupressus Sempervirens Seed Extract, Tilia Cordata Flower Extract, PEG-40 Hydrogenated Caster Oil, Trideceth-9, Sambucus Nigra Flower Extract, Phenoxyethanol, Ethylhexlgycerin, Sodium Citrate, Allantoin, Citric Acid, Disodium EDTA
Eve Taylor Ultra Soothing Toner: 
May be used during pregnancy. 
Suitable for Vegans.