Eve Taylor Ultra Soothing Cleanser 50ml
Eve Taylor Ultra Soothing Cleanser 50ml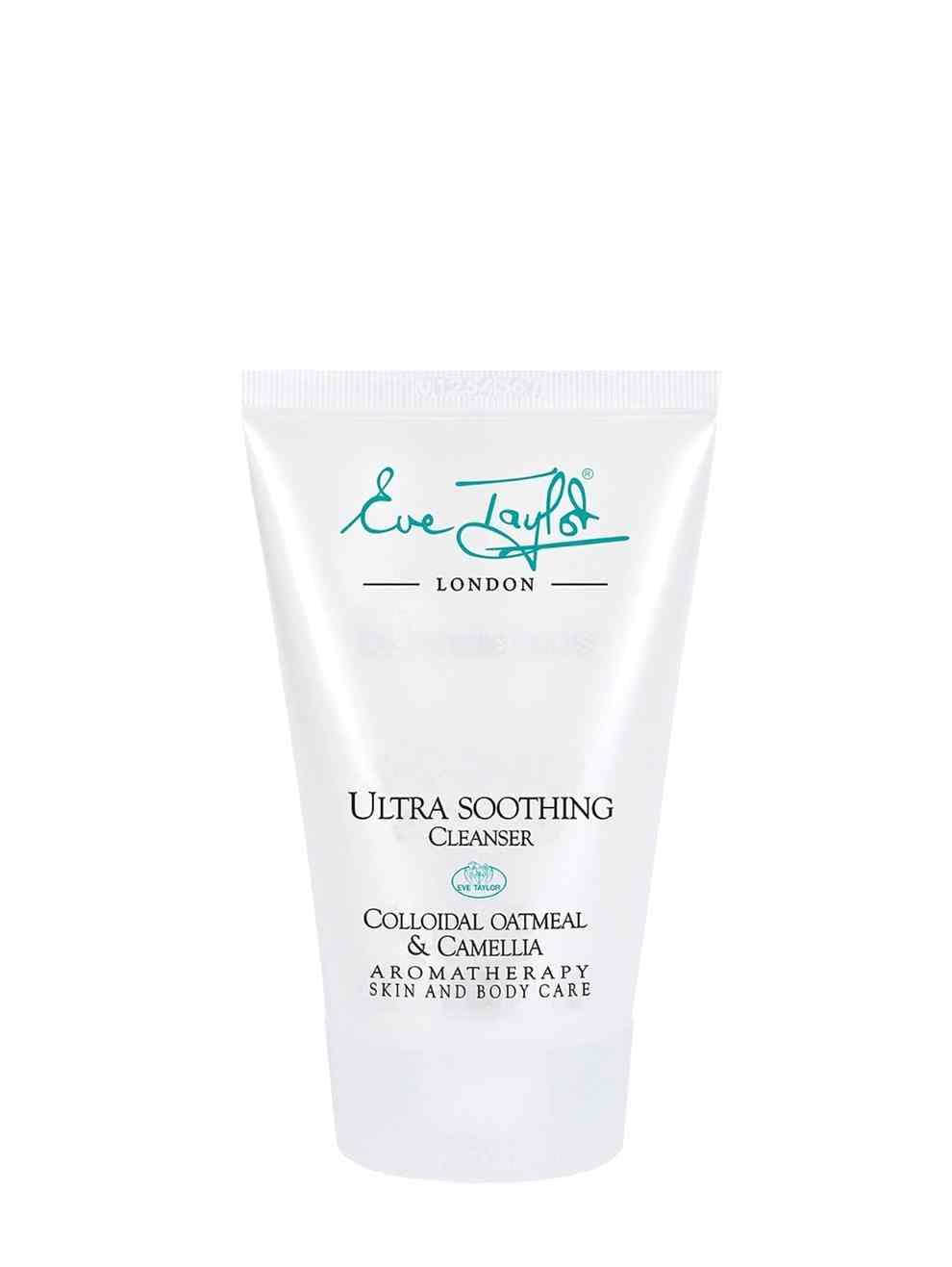 Roll over the image to zoom in
Be the first to review this product.
Eve Taylor London
Suitable for: Ultra dry, hyper sensitive, severely dehydrated or irritated skin
Size: 50ml
The Eve Taylor Ultra Soothing Cleanser is a rich, creamy cleanser is loaded with Oatmeal and Camelia oil. Provides nourishment to the skin while gently cleansing. Calms ultra dry and irritated skins.
Deeply nourishes and hydrates the skin leaving skin smooth and supple.
Can also apply to the skin and leave on for 5 minutes mini mask to help alleviate areas of redness.
£0.00
£6.70
Eve Taylor Ultra Soothing Cleanser 50ml
Eve Taylor Ultra Soothing Cleanser: Use after your pre cleanser (Clear Cleanse), apply a thin layer over the face and neck with fingertips. Emulsify with wet hands using light upward massage movements in circular motions. For optimal benefits, combine with Facial Cleansing Brush. Rinse the skin with warm water.
Eve Taylor Ultra Soothing Cleanser: 
Oatmeal – rich in Saponins, Cholesterols and Avenanthremides, Oatmeal offers gentle cleansing properties whilst strengthening the skins barrier function. Its highly anti-inflammatory benefits reduce irritation, itching and redness. 
Camellia/Green Tea – highly anti-inflammatory benefits reduce redness and inflammation whilst antioxidants protect the skin from free radical damage. 
Sunflower Oil – abundant in Linoleic Acid, Sunflower Oil deeply nourishes, calms irritation and treats fatty acid deficiency in the skin. 
Sorbitol – a potent sugar based humectant which binds essential moisture to the stratum corneum cells and prevents future moisture loss.
Eve Taylor Ultra Soothing Cleanser: Aqua, Helianthus Annuus Seed Oil, Aloe Barbadensis (Leaf Juice), Glyceryl Stearate, Cetearyl Alcohol, Stearic Acid, Sorbitol, Ceteareth 20, Avena Sativa Kernel Meal, Butylene Glycol, Prunus Amygdalus Dulcis Oil, Camellia Sinensis Leaf Extract, Phenoxyethanol, Tocopherol, Ethylhexylglycerin, Sodium Benzoate Potassium Sorbate, Citric Acid.
Eve Taylor Ultra Soothing Cleanser: 
This product is suitable to be used by Vegans.
May be used during pregnancy.