Eve Taylor Soothing Moisture Cream
Eve Taylor Soothing Moisture Cream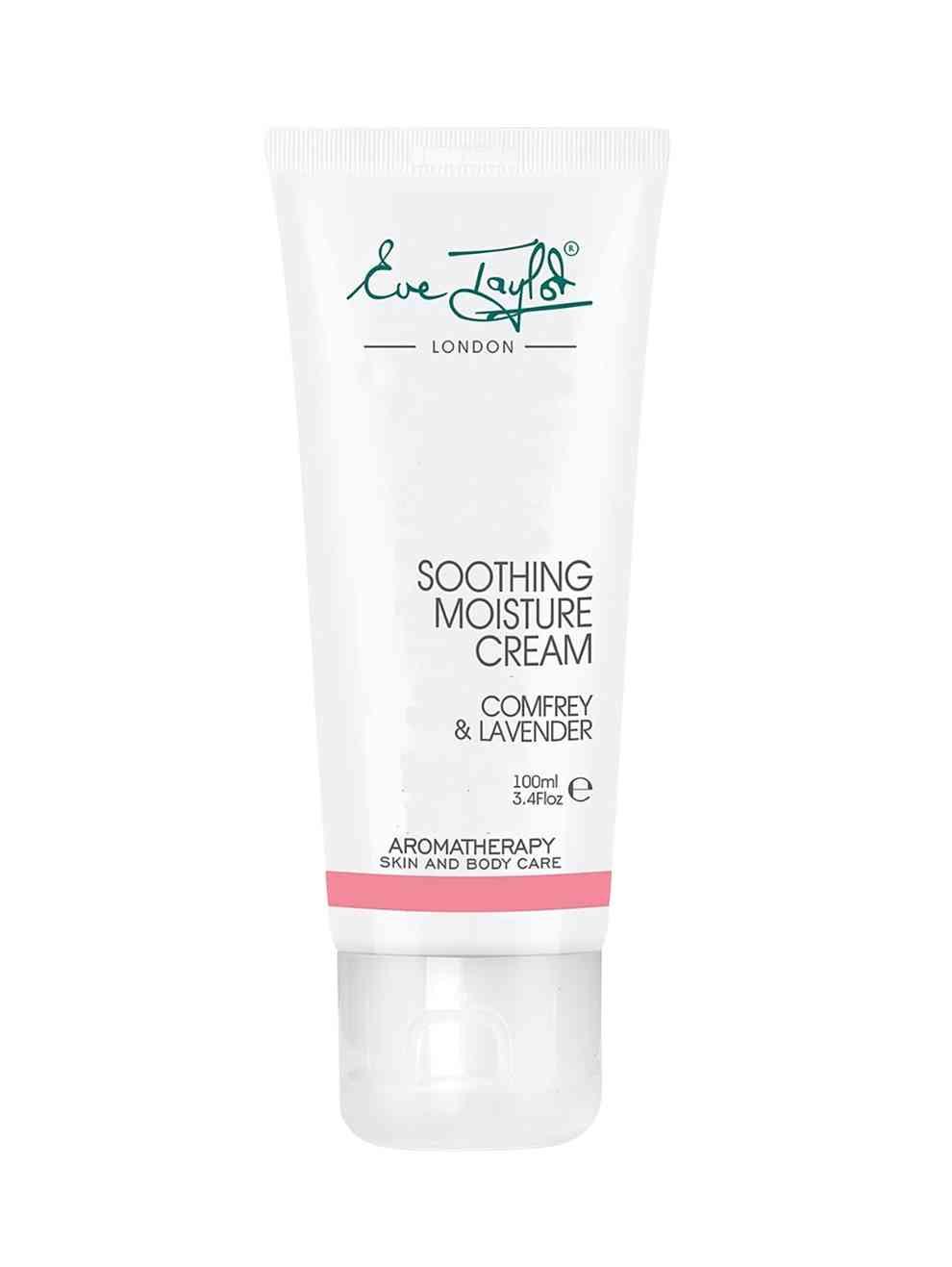 Roll over the image to zoom in
Be the first to review this product.
Eve Taylor London
Suitable for: Dry or sensitive skins 
Size: 100ml
Eve Taylor Soothing Moisture Cream is a creamy moisturiser that soothes, softens and hydrates dry, sensitive skin protecting from environmental elements. The fresh and subtle aroma of anti-inflammatory essential oils helps keep skin calm, moist and supple. 
Nourishing, creamy moisturiser provides vital oils to lubricate, soften and protect dry skin. 
Essential fatty acids nourish and repair to leave skin supple, hydrated and protected from the environment. 
Anti-inflammatory blend of essential oils soothe and calm irritated skin.
£0.00
£13.09
Eve Taylor Soothing Moisture Cream
Eve Taylor Soothing Moisture Cream: Apply using light fingertip pressure in upward strokes to face and neck. For maximum skin protection continue with sunscreen protection such as Moisturising Solar Shield or C+Bright Moisturiser in the daytime.
Eve Taylor Soothing Moisture Cream:
Sweet Almond Oil: Rich in essential fatty acids to repair the skin's barrier. It also softens and moisturises. 
Sandalwood: It works to keep skin calm and soothed with its anti- inflammatory benefits. 
Eucalyptus: It imparts a cooling soothing effect
Eve Taylor Soothing Moisture Cream: Aqua, Cetearyl Ethylhexanoate, Stearic Acid, Prunus Amygdalus Dulcis, Glyceryl Stearate, Propylene Glycol, Cera Alba, Cetearyl Alcohol, Symphylum Officinale Extract, Anthemis Noblis Extrac,t Lavandula Angustifolia Extract, Chamomile Recutita, Panax Ginseng Extract, Cupressus Sempervirens Oil, Eucalyptus Globulus Oil, Perlargonium Graveolens Oil, Lavandula Angustifolia Oil, Santalum Album Oil, Persea Gratissima, Triticum Vulgare, Glycyrrhiza Root Extract, Triethenolamine, Carbomer, Sodium PCA, Tocopherol Acetate, Disodium EDTA, Decylene Glycol, Caprylyl Glycol, Citric Acid, Sodium Benzoate, Potassium Sorbate, Phenoxyethnol, Linalool, Geraniol, Limonene.
Eve Taylor Soothing Moisture Cream:
This product may be used during any stage of pregnancy. 
NOT suitable for Vegans.