Eve Taylor® Moisturising Body Butter
Eve Taylor® Moisturising Body Butter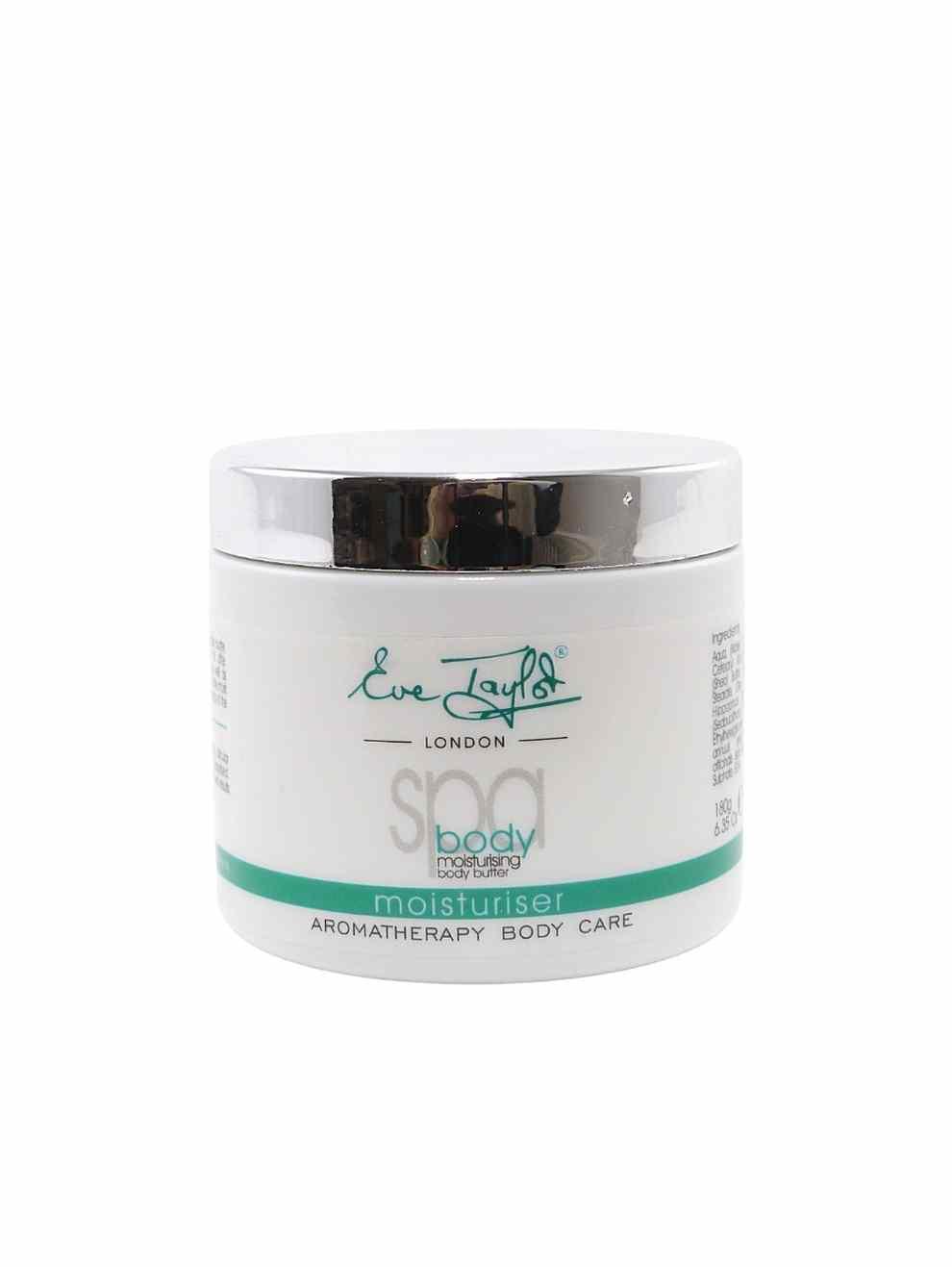 Roll over the image to zoom in
Have used Eve Taylor moisturising body butter for the last 3 months and can't praise it enough, as it has left my legs feeling smooth and supple with NO dry skin in sight.
I always enjoy using this body butter. Lovely to use, leaving my skin feeling soft and moisturised . I also use ET exfoliating body mousse two to three times a week which definitely enhances the body butter effectiveness.
Eve Taylor London
Suitable for: Ultra dry, lipid depleted skin, barrier imparement, eczema type skin, rough elbows/ knees or those requiring a rich-weight textured moisturiser. 
Size: 180g
Designed to restore optimal hydration to the most dehydrated and lipid-depleted areas of the body. This rich moisturising body butter is quickly absorbed into the skin and offers the botanical equivalent of silicone and natural moisturisers. Nourishing the epidermis eliminates skin stress to restore firmness and elasticity.
Deeply nourishing and moisturising for ultra dry skins. Especially beneficial for elbows, knees and heels where skin may be thickened and under nourished.
Excellent for those with eczema type skin.
£0.00
£14.82
Eve Taylor® Moisturising Body Butter
Apply as needed to areas of the body in need of hydration and moisturisation using circular flowing movements until absorbed. May be used to moisturise and nourish localised areas of rough dry skin such as the elbows and knees. Excellent for those with eczema type skin.
Sea Buckthorn: These amazing berries which are sourced from the Atlantic Coast are packed with very high levels of beta-carotene, Vitamin C,Vitamin E and flavenoids, as well as hosting an abundance of Vitamins B1, B2, K and P. Anti-inflammatory and protective properties also assist with tissue regeneration. 
Shea Butter: Protects the skin from both environmental and freeradical damage. Containing Vitamins A and E, it has demonstrated both antimicrobial and anti-inflammatory properties. 
Olive Butter: The softening, regenerative and antioxidant benefits and is a super nutrient rich moisturiser 
Coconut Butter: Contains high concentrations of all 8 essential amino acids and contains almost all known anti-oxidants: C, B1, B5 and B6, the minerals zinc, manganese, copper, amino acid methionine, beta-carotene and Vitamin E
Aqua Butyrospermum Parkii Olea Europaea Cocos Nucifera Cetearyl Alcohol Glyceryl Stearate PEG-100 Stearate Hippophae Rhamnoides Rosmarinus Officinalis Dimethicone Helianthus Annuus Isoamyl Laurate Sodium PCA Sodium Dehydroacetate Magnesium Sulphate EDTA Phenoxyethanol Ethylhexylglycerin