Eve Taylor Citrelle Body Wash
Eve Taylor Citrelle Body Wash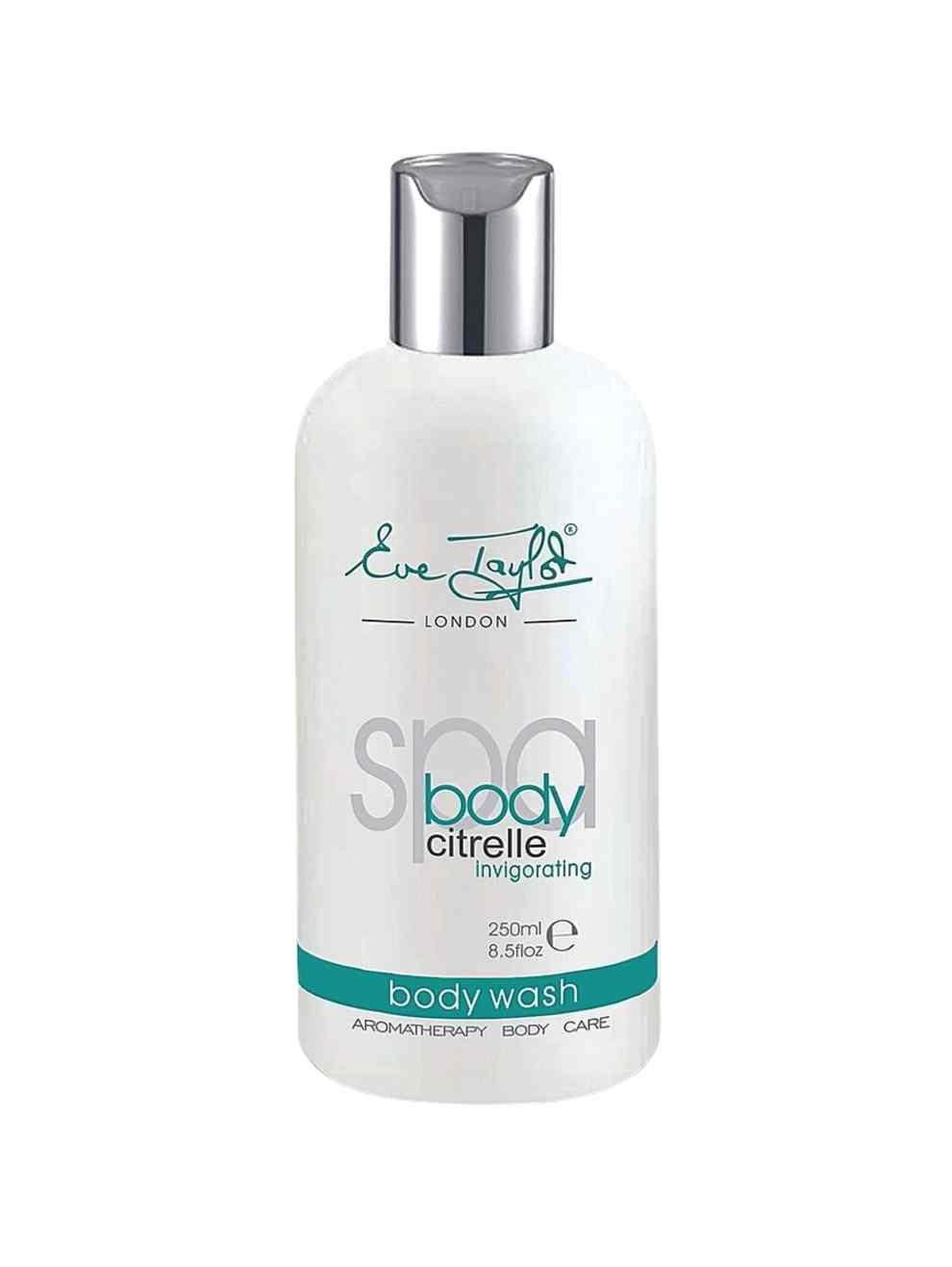 Roll over the image to zoom in
Be the first to review this product.
Eve Taylor London
Suitable for: All skin types and conditions, especially for those requiring an invigorated, refreshed effect 
Size: 250ml 
Eve Taylor Citrelle Body Wash is an invigorating deep cleansing body wash to leave the skin super clean and moisturised. It may be used in shower or bath.
A rich foaming pH balanced body wash to effectively cleanse the skin leaving it soft and supple.
This easy to use, hygienic body cleanser with an invigorating aroma and blend of essential oils is ideal for the whole family to use leaving them refreshed for the day ahead.
£0.00
£8.00
Eve Taylor Citrelle Body Wash
Eve Taylor Citrelle Body Wash: Dispense into hands, foam with water and cleanse body. Alternatively, may be dispensed to dampened wash cloth, exfoliating cloth or sponge. After bath/shower, pat skin dry and follow with application of recommended Eve Taylor Spa Body Moisturiser.
Eve Taylor Citrelle Body Wash: 
Coconut cleansing agents: offer soap free cleansing.
Lime and Petitgrain: invigorate the senses. 
Panthenol: moisturisess while softening and smoothing the skin
Eve Taylor Citrelle Body Wash: Aqua Sodium Laureth Sulfate Cocamidopropyl Betaine Sodium Chloride Propylene Glycol Cocamine Oxide Caprylyl Glycol Citric Acid Glycol Distearate Aurantifolia Citrus Aurantium Amara Lavendula Angustifolia Laureth 4 Polyquaternium 7 Sodium Hydroxide Tetrasodium EDTA Phenoxyethanol Benzyl Benzoate Linalool Geraniol Limonene Citral