What's The Fuss With CeraVe?
CeraVe is a brand that came storming onto our Instagram feeds and all over magazine pages in the blink of an eye. If you haven't heard of it by now you must have been living under a rock!
CeraVe is designed by Dermatologists and is loved by skin experts all around the globe. With it being a budget friendly range, it always springs a question in our minds- is it actually any good? In my opinion, this brand really does pack a punch!
The biggest hoo-ha with CeraVe is its ceramide content.
Ceramides are oils that are found naturally in your skin. They play a very important role in protecting the skins barrier and retaining moisture. Ceramides make up 50% of your skin cells on the outer layer called the epidermis.
Imagine the tiles in your shower. These tiles are like your skin cells. The grout holding these tiles together is like your ceramides. If the grout starts to wear away, the water from the shower floor can no longer be held in the shower and we lose the water. The same thing is happening here in your skin. The ceramides hold the skins barrier together keeping your skin cells in line and preventing any hydration from leaking out! Not only do they hold in the moisture content of the skin but they also act like a protective barrier keeping out infections and pollution.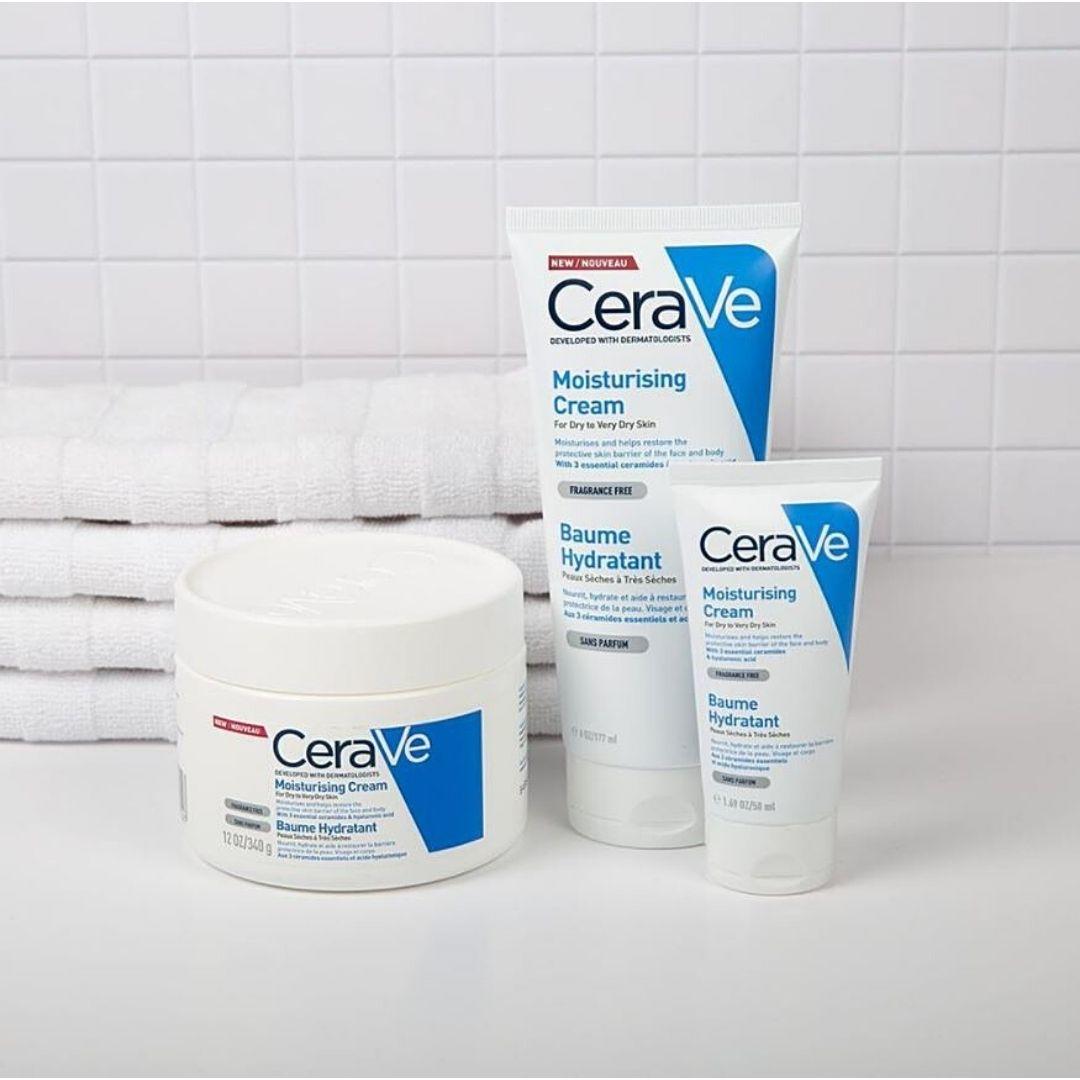 When you lose ceramides as you age (this happens to everyone btw), it has an impact on your skins natural barrier causing it to become dry and dull in appearance and making it feel itchy and irritated. Where people have dry skin or conditions like eczema, we can tell that there is a lack of ceramides.
By the time we hit our 30's we will have lost 40% of our ceramides and by our 40's it increases to a 60% loss. The weather also plays games with our ceramides – central heating, UV damage, pollution etc can knock them out of whack too. But there is GOOD news!
The ceramides in skincare products are VERY similar to that made naturally by your body. Adding them into your skincare plan is a great way to keep your skin soft, supple and nourished, while repairing your skins barrier. Ceramides in skincare are one of the biggest anti-aging powerhouses about – even over retinols, peptides and niacinamides!
CeraVe prides itself on being allergy tested, fragrance-free, paraben free and non-comedogenic making it the perfect brand for all skin types and conditions.
Although you may notice an immediate moisturising effect, the anti-ageing effects of using ceramides regularly may take longer depending on your cell turnover rate.
They can be used at any stage throughout your routine and you'll begin to notice a huge difference when you do start to use them. For best results, look for ceramides in your serums, masks, treatments and moisturisers. Having it also in your cleansers, is just the icing on the cake!
CeraVe won 31 awards with some of its more recent ones being:
Allure Best of Beauty Awards 2019: Hydrating Facial Cleanser
Glamour Beauty Awards 2020: Foaming Facial Cleanser
Better Homes and Gardens Beauty Awards 2020: Hydrating Cream to Foam Cleanser
InStyle Readers Choice Best Skincare Awards 2020: Facial Moisturising Lotion
Shape Beauty Awards 2020: Hydrating Cream to Foam Cleanser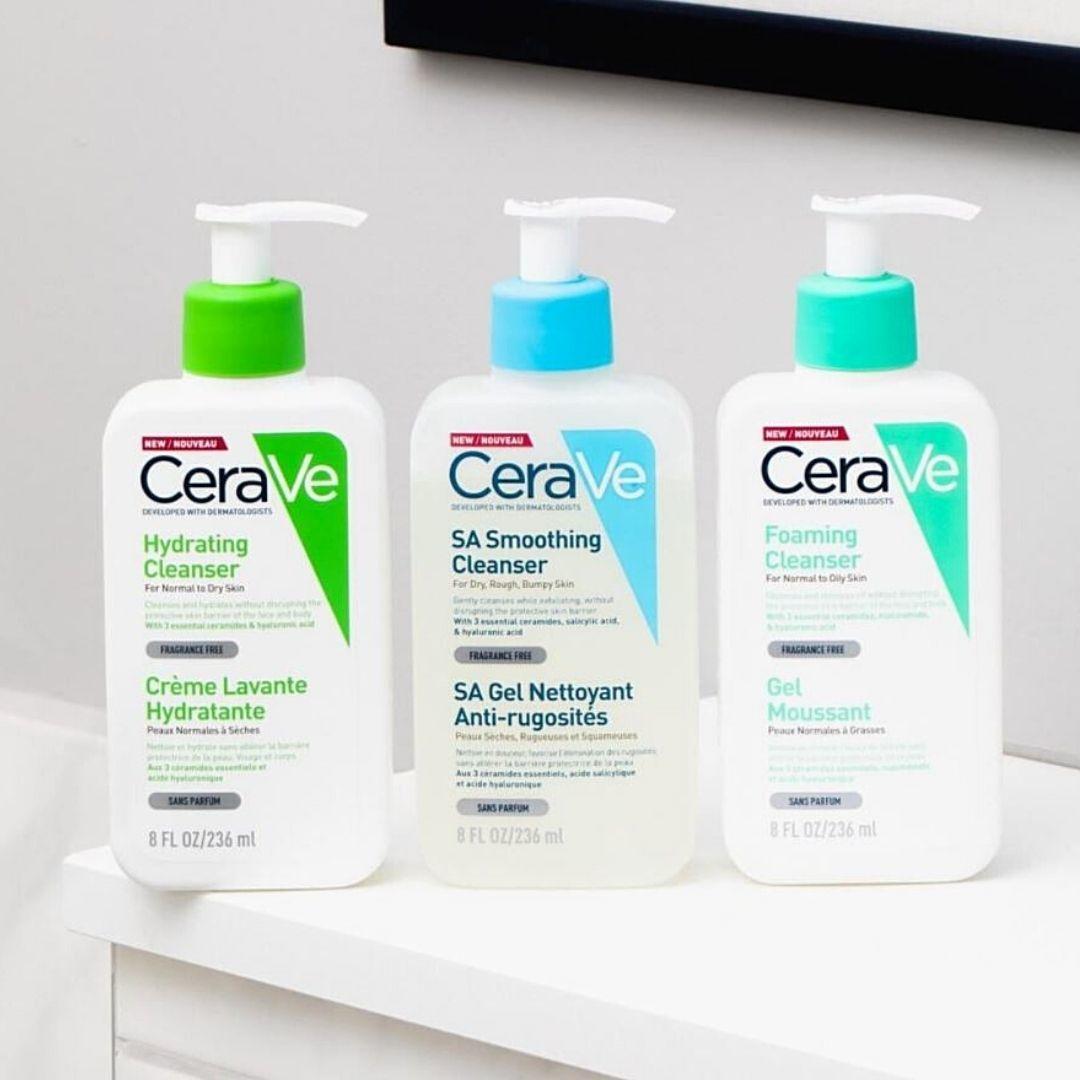 As the saying goes that 'we are what we eat', increasing your intake of sweet potatoes and is a great way to add ceramide boosting nourishment to your diet. When it comes to ceramides, it is better to leave the supplements behind and focus more on getting it from your food. Combining ceramide rich foods together with applying it topically paths only the way for smooth, moisturised and hydrated skin no matter what this harsh Autumn weather will throw at us!
*Remember when starting with any new skincare to always do a little patch test behind your ear or inside of your forearm and wait 24 hours to see if there is any reaction or redness.
So far my favourite CeraVe skincare solutions are the Eye Repair Cream and the SA Smoothing Cream.
To shop the full range, click here.