Eve Taylor Dynamic Hydrating Toner 180ml
Eve Taylor Dynamic Hydrating Toner 180ml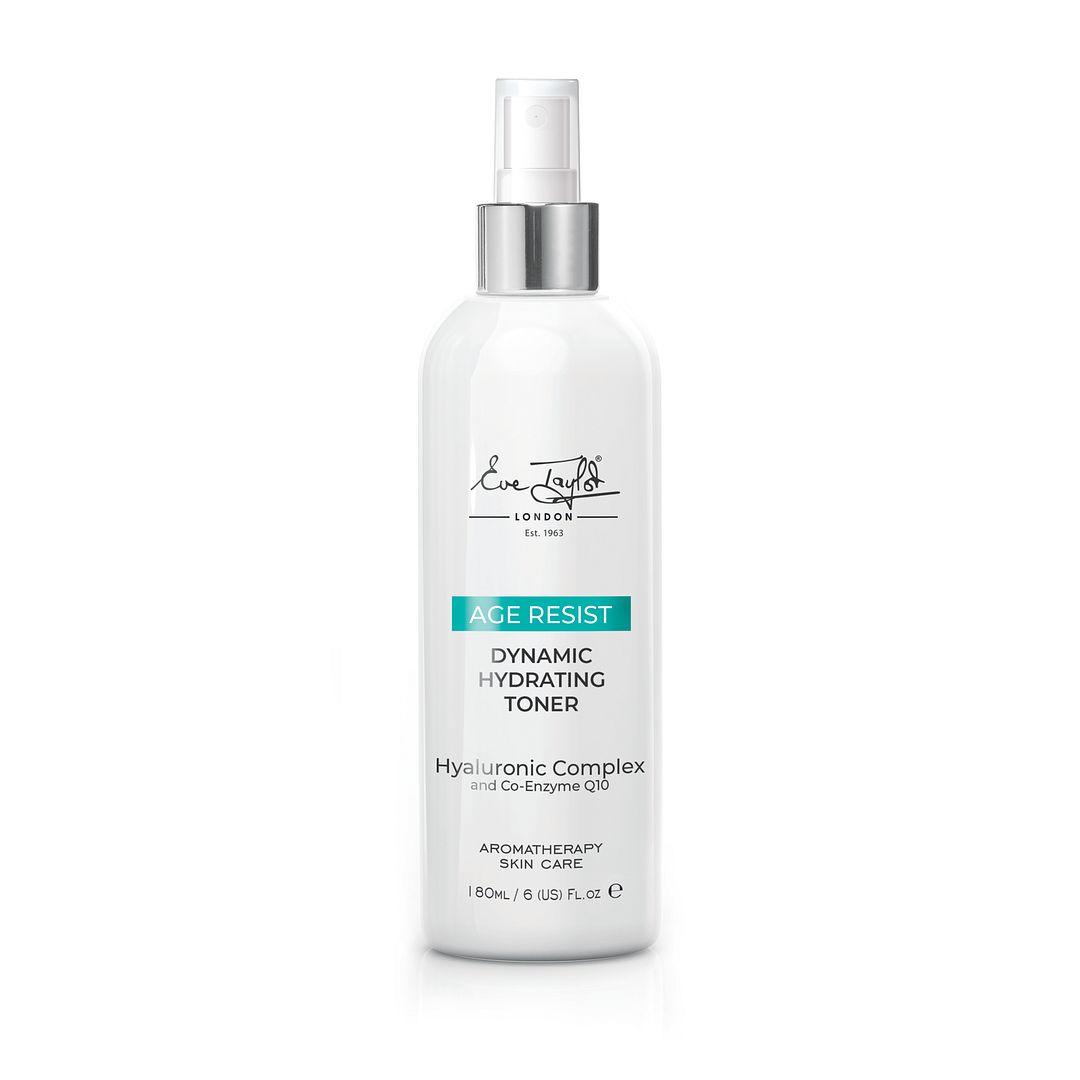 Roll over the image to zoom in
Be the first to review this product.
Eve Taylor London
Suitable for: Mature, Ageing, Moisture Depleted skin. 
Size: 180ml
Eve Taylor Dynamic Hydrating Toner is to intensively hydrate moisture depleted skin whist defending against free radical damage. This anti-ageing formulation is packed with Hyaluronic Acid to impart supreme hydration whilst Co-Enzyme Q10 fights oxidative stress. 
Ultra hydrating formulation increases epidermal moisture levels promoting a fresh dewy complexion, whilst preparing the skin for enhanced moisturiser absorption. 
Defends against damaging free radical damage which leads to pre-mature skin ageing. 
May be used to refresh the skin throughout the day, even over make-up.
£0.00
£18.00
Eve Taylor Dynamic Hydrating Toner 180ml
Eve Taylor Dynamic Hydrating Toner: Before moisturising stage, spritz a fine mist of 4-5 pumps of toner directly over face, neck and décolleté until skin surface is dampened. Proceed to apply appropriate moisturiser to dampened skin. Can be used morning and evening. 
May be applied regularly throughout the day for increased and ongoing hydration.
Eve Taylor Dynamic Hydrating Toner:
Co-enzyme Q10 - is regarded as the Queen of anti-oxidants and defends against damaging free radicals and oxaditive stress to help skin maintain a youthful appearance. 
Hyaluronic Acid - a non exfoliating acid with large hydrating molecules that hold up to a 1000x their own weight in moisture. Hyaluronic Acid intensively hydrates the epidermal layers where it plumps up the cells softening fine lines and wrinkles and leaving skin silky smooth. 
Cucumber Extract – rich in Caffeic Acid, imparts superior anti-inflammatory benefits and skin soothing benefits. 
Chamomile Extract – soothes the skin and reduces areas of skin irritation or redness. 
Geranium Oil – nourishes and nurtures dry skin whilst offering uplifting and comforting benefits to the senses.
Eve Taylor Dynamic Hydrating Toner: Aqua (Water), Hamamelis Virginiana water (Witch Hazel), Glycerin, Polysorbate 20, Aloe barbadensis leaf extract, Lecithin, Ethylhexylglycerin, Phenoxyethanol, Cucumis Sativus (Cucumber) Fruit Extract, Pelargonium Graveolens (Geranium) Leaf Oil, Bisabolol, Sodium hyaluronate, Sodium Benzoate, Potassium Sorbate, Ubiquinone, Benzyl alcohol, Benzoic acid, Dehydroacetic acid, Citronellol, Geraniol, Linalool.
Eve Taylor Dynamic Hydrating Toner:
This product is suitable to be used by Vegans. 
May be used during pregnancy.