Eve Taylor Conditioning Foot Gel
Eve Taylor Conditioning Foot Gel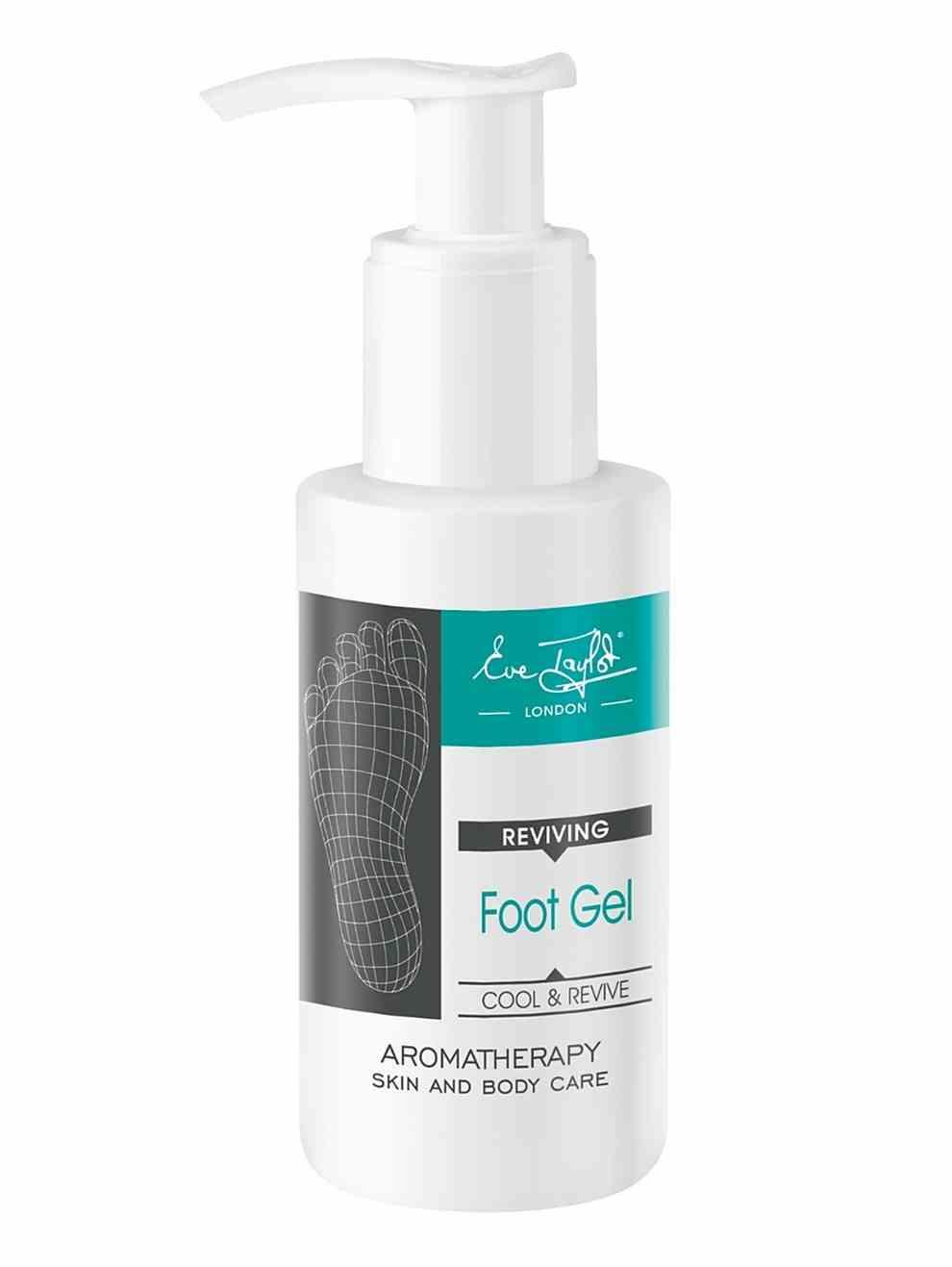 Roll over the image to zoom in
Be the first to review this product.
Eve Taylor London
Suitable for: All Skin Types
The Eve Taylor Conditioning Foot Gel helps to refresh and revive the feet and ankles after long periods of inactivity with lemon to help boost circulation in this cooling foot gel. With Cypress to purify and deodorise and Lavender to combat bacteria with anti-septic benefits.
Effective and easy to use throughout the day with easily absorbed formula
Brings relief from hot, heavy feet
Ideal for puffy feet and ankles due to sedentary occupations such as office workers and drivers
£0.00
£7.00
Eve Taylor Conditioning Foot Gel
Eve Taylor Conditioning Foot Gel: Pump a small amount into hands and work lightly into feet and ankles until absorbed. May be applied throughout the day, will be absorbed through sheer tights or stockings.
Eve Taylor Conditioning Foot Gel:
Essential oil of lemon is a superb tonic to increase circulation
Cypress to support circulation and lavender for cooling the feet
Eve Taylor Conditioning Foot Gel: Aqua, Aloe Barbadensis Leaf Juice, Glycerin, Carbomer, Citrus Medica Limon, Cypressus Sempervirens, Lavandula Angustifolia, Sodium Hydroxide, Phenoxyethanol, Caprylyl Glycol, Tetrasodium EDTA, Sodium Benzoate, Potasium Sorbate, Citric Acid, Linalool, Geraniol, Limonene.