Eve Taylor Active Muscle Rub
Eve Taylor Active Muscle Rub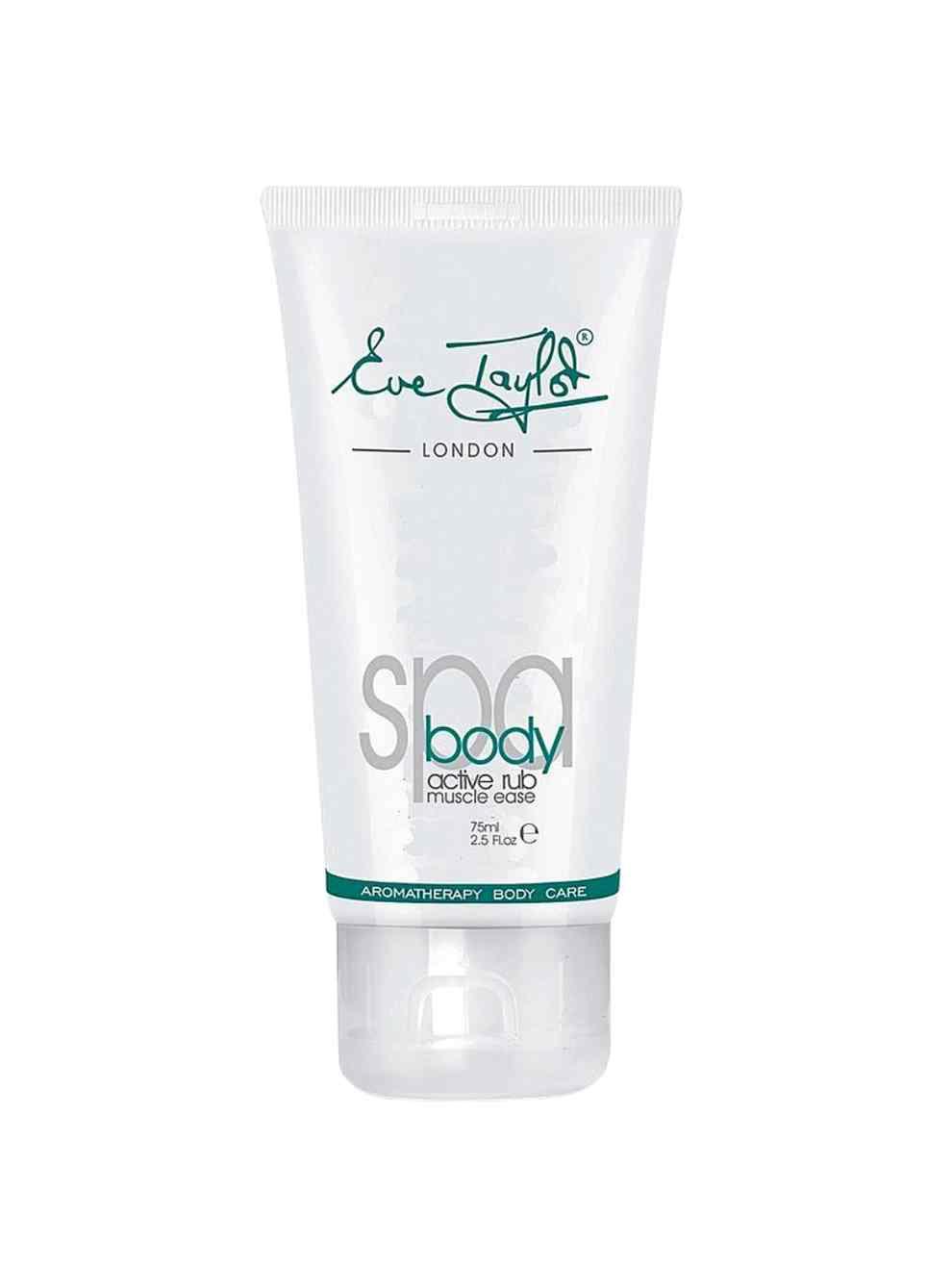 Roll over the image to zoom in
I uae this on my upper back and under my shoulder blades after a run. The scent is mild compared to other muscle rubs which I really like. It soothes snd relaxes my muscles and I especially love putting it on before bed as the smell is quite relaxing.
Eve Taylor London
Suitable for: Tension relief, aching muscles or joints, arthritis, rheumatism, or discomfort due to physical overexertion. 
Size: 75ml
Eve Taylor Active Muscle Rub helps to relieve underlying localised discomfort. Ideal for tension relief, aching muscles and joints. In an easy and convenient gel medium that absorbs rapidly into the skin for fast relief. An excellent choice for golfers, tennis players or when repetitive motions create discomfort.
Helps relieve joint and muscular discomfort.
Quickly absorbs into the skin so ideal for use pre and post sporting activity.
£0.00
£7.00
Eve Taylor Active Muscle Rub
Eve Taylor Active Muscle Rub: Apply a small amount directly onto areas of discomfort and massage in a light rotational movement until absorbed. Follow with application of recommended Eve Taylor® Spa Body Moisturiser. Typical areas for application include ankles, knees, hips, shoulders and wrists. Can be applied to any muscular areas of concern. May be applied morning and night.
Eve Taylor Active Muscle Rub:
Essential Oils: The synergistic blend of Peppermint, Thyme, Clove, Ginger, Juniper Berry, Marjoram, Black Pepper and Rosemary collectively soothe and reduce localised areas of sensitivity. 
Aloe Vera: forms the cooling, soothing base that allows rapid penetration into the tissues
Eve Taylor Active Muscle Rub: Aqua Aloe Barbadensis Peg-40 Hydrogenated Carbomer Alcohol Denat Mentha Piperita Thymus Vulgaris Eugenia Caryophyllata Zingiber Officinale Juniperus Communis Origanum Majorana Piper Nigrum Rosmarinus Officinalis Sodium Hydroxide Phenoxyethanol Ethylhexylglycerin