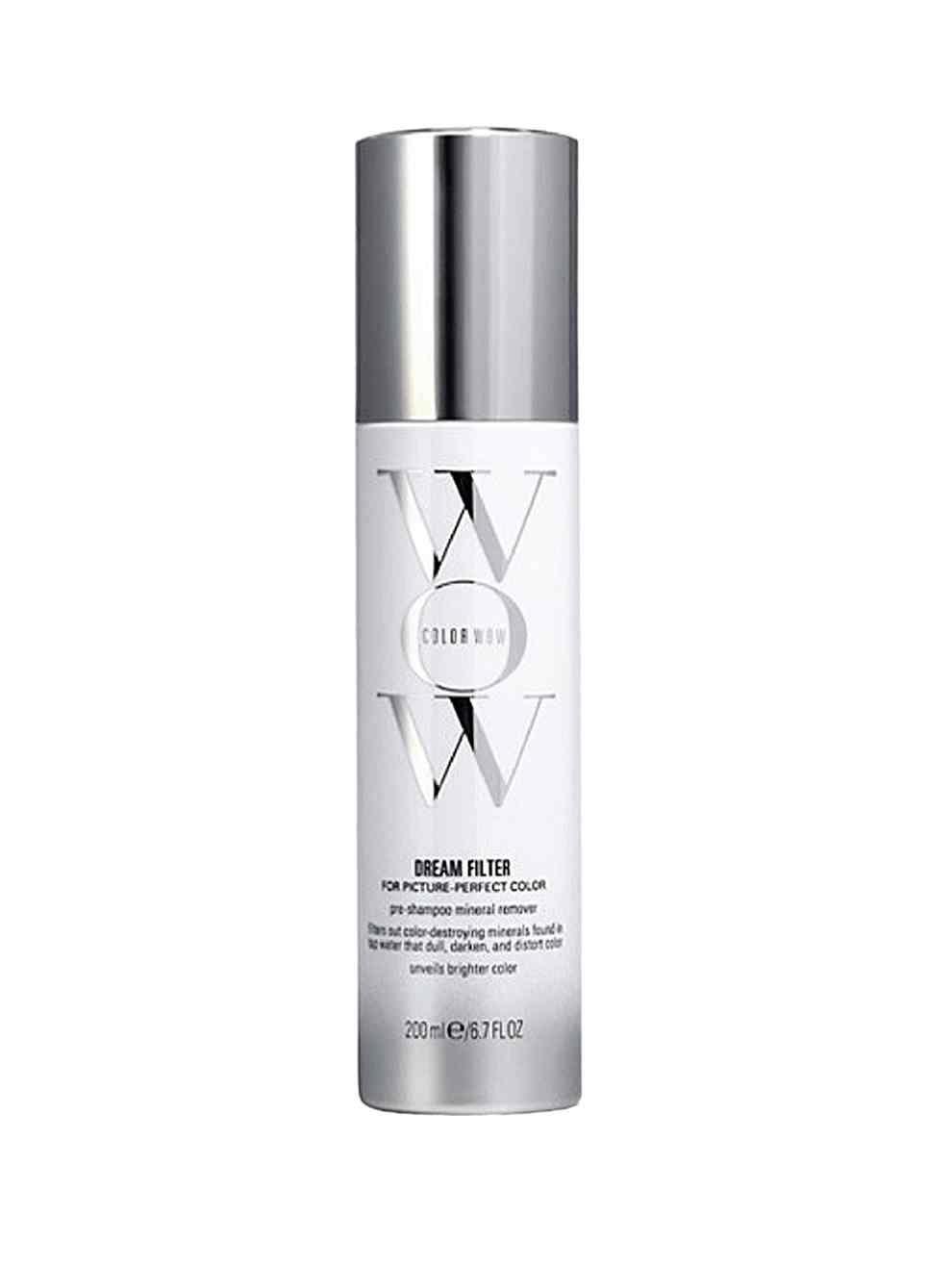 Roll over the image to zoom in
Love this product, gets rid of brassy blonde tones and leaves your hair looking salon fresh!
This product is amazing. Took all the harsh brassy tones from my hair and left it looking so bright. Perfect for the few weeks before you're due to get your hair done.
Love this product. I used to have to wash my every second day due to grease and build up. After using this product I get at least 4 days out of my hair before it needs to be washed. My hair is so much lighter and healthier looking.
COLOR WOW
Suitable for: All Hair Types and Colours
Size: 200ml
Works like a magnet to extract metals, minerals and colour-distorting elements from the hair in 3 minutes. Perfect for keeping hair colour (natural or chemically enhanced!) bright, light and fresh.
Removes minerals that leave a dull coating on the hair making it feel stiff, dry and rough
Eliminates colour-distorting elements found in tap water (great if you live in an area of hard water)
Draw out metals that affect the colour processing like calcium, magnesium, copper, iron, manganese, aluminum and chlorine
Very easy to use, no heat needed
Not harsh or doesn't strip the hair - Very gentle
Most effective for lighter hair shades of blonde, ash, grey and white
Use prior to colouring your hair for best colour results
£0.00
£24.50
Color Wow Dream Filter
Best when used every 3-4 shampoos. Where there is exposure to chlorinated water, Dream filter can be used more often, even daily as it is very gentle. Simply spray and saturate the hair, leave on for 1-3 minutes and then follow with your favourite shampoo
Aqua/Water, Acrylic Acid/Acrylamidomethyl Propane Sulfonic Acid Copolymer, Cocoamidopropyl Hydroxysultaine, Sodium Polystyrene Sulfonate, Glycerin, Phenoxyethanol, Tetrasodium Glutamate Diacetate, Ethylhexylglycerin, Sodium Phytate FORMULA #308-1